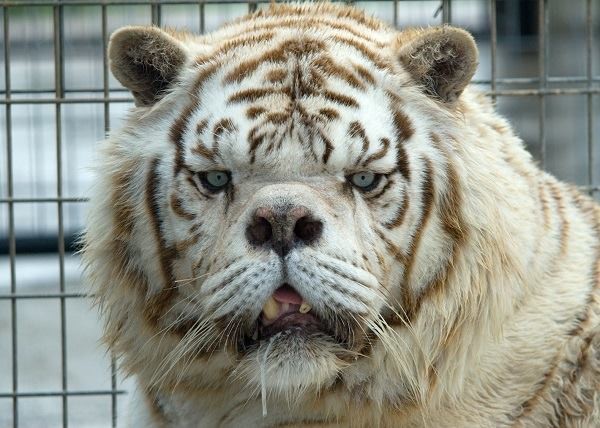 One look at Kenny and it's clear why white tigers shouldn't be bred.
Kenny was rescued in 2000 at around 2 years old. He was living in filth at a private breeder in Arkansas, but because of his obvious deformities he wasn't pretty enough to sell and the breeder called
Turpentine Creek Wildlife Refuge
to get rid of him.