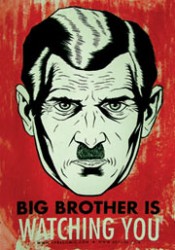 Have you heard about the new "smart meters" that are being installed in homes all across America? Under the guise of "reducing greenhouse gas emissions" and "reducing energy bills", utility companies all over the United States are forcing tens of millions of American families to accept sophisticated surveillance devices in their homes. Currently, approximately
9 percent
of all electric meters in the U.S. have been converted over to smart meters. It is being projected that by 2012, the number of smart meters in use will rise to
52 million
, and the federal government is spending a lot of money to help get these installed everywhere. But the federal government refuses to explain
why
they are spending so much money on this effort. Eventually the goal is to have these smart meters in
all
of our homes and if that ever happened there would essentially be no more privacy. Once installed, a smart meter monitors your home every single minute of every single day and it transmits very sophisticated data about your personal behavior back to the utility company.
So can't we just tell the utility companies that we don't want these stupid things?
Unfortunately, in many areas of the country you can't. For example, one outraged resident of California contacted the utility company and was told that if he did not consent to taking a smart meter he would receive
no service
.
So unless you want to live "off the grid", what are you going to do? Can any of us really survive without electricity these days?
READ MORE:
http://endoftheamericandream.com/archives/no-more-privacy-smart-meters-are-surveillance-devices-that-monitor-the-behavior-in-your-home-every-single-minute-of-every-single-day