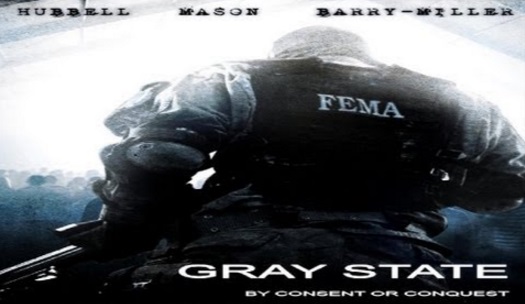 In one of his most chilling compilation videos to date, Jason A covers news reports from the recently released details stemming from the investigation into the deaths of "Gray State" creator David Crowley, his wife and young child, to more worldwide phenomenon and rare celestial events, to the events in Chicago when a Donald Trump rally was postponed due the protests leading to chaos and violence, quoting specific bible verses leading him to believe that we are watching biblical prophecy play out across the world.
"
Be alert and of sober mind. Your enemy the devil prowls around like a roaring lion looking for someone to devour.
" -
1 Peter 5:8
While Jason compiles dozens of news reports from across the world, one of the most disturbing portions of this compilation comes towards the beginning where a segment details the evidence officials have released after a year-long investigation into what has been ruled a murder-suicide of Gray State creator David Crowley along with his wife and young daughter.
In order to understand why these particular deaths, along with the timing of them just over a year ago, spurned so many conspiracy theories across the Internet, the short trailer for the "Gray State" movie, with it's synopsis is shown below and following that we will take a look at the bizarre details investigators released in January 2016.
READ MORE:http://allnewspipeline.com/Chilling_Gray_State_Details_Emerge_Jason_A_The_Video_They_Do_Not_Want_You_To_See.php