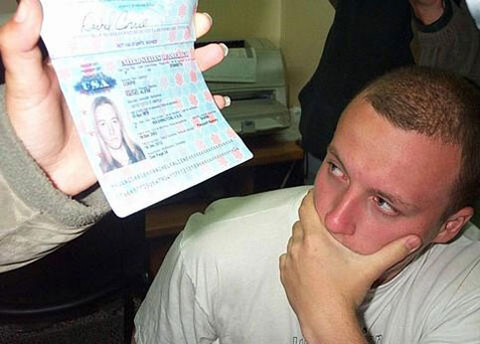 On 16 March 2003 in Rafah, occupied Gaza, 23-year-old American peace activist Rachel Corrie from Olympia, Washington, was murdered by an Israeli bulldozer driver. Rachel was in Gaza opposing the bulldozing of a Palestinian home as a volunteer with the
International Solidarity Movement
.
Rachel and seven other ISM activists were in the Hi Es Salam area of Rafah, Gaza, trying to prevent the razing of Palestinian land and property. Present were two Israeli occupation army bulldozers and a tank. For a period of two hours, the activists played 'cat and mouse', attempting to prevent the illegal demolitions by physically blocking the passage of the two bulldozers.
An e-mailed report from the
Palestine Monitor
stated:
"Rachel Corey [sic], 23 years old from the state of Washington, was killed while she was trying to prevent Israeli army bulldozers from destroying a Palestinian home. Other foreigners who were with her said the driver of the bulldozer was aware that Rachel was there, and continued to destroy the house. Initially he dropped sand and other heavy debris on her, then the bulldozer pushed her to the ground where it proceeded to drive over her, fracturing both of her arms, legs and skull. She was transferred to hospital, where she later died. Another foreigner was also injured in the attack and has been hospitalized - at this stage his nationality is unknown." (15 March 2003) A press release from the International Solidarity Movement stated that:

"Rachel had been staying in Palestinian homes threatened with illegal demolition, and today Rachel was standing with other non-violent international activists in front of a home scheduled for illegal demolition. According to witnesses, Rachel was run over twice by the Israeli military bulldozer in its process of demolishing the Palestinian home. Witnesses say that Rachel was clearly visible to the bulldozer driver, and was doing nothing to provoke an attack." (15 March 2003)The photos below clearly show that Rachel was well marked, had a megaphone which removes any doubt that the activists' presence was somehow invisible to the driver, and she clearly posed no threat to the bulldozer driver.
READ MORE:
https://electronicintifada.net/content/photostory-israeli-bulldozer-driver-murders-american-peace-activist/4449