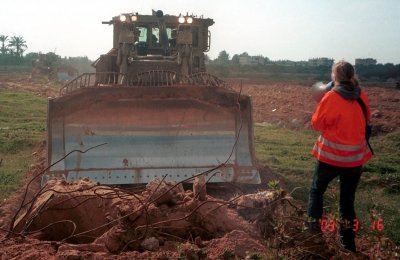 Wednesday, March 16, 2016 marks 13 years since American peace activist
Rachel Corrie
was killed by the Israeli military in the Palestinian city of Rafah.
When Corrie stood in front of a
Caterpillar
bulldozer that was preparing to demolish the home of her host family, she thought her American citizenship could protect her and, by extension, the home, from the Israeli military. She was wrong.
For Rochelle Gause and Serena Becker, the event would change and reshape their lives. I talked to the two women to get their perspectives on the effects of Corrie's death, the Israel-Palestine conflict from 2003- today, and their reflections on the potential of a life cut short.