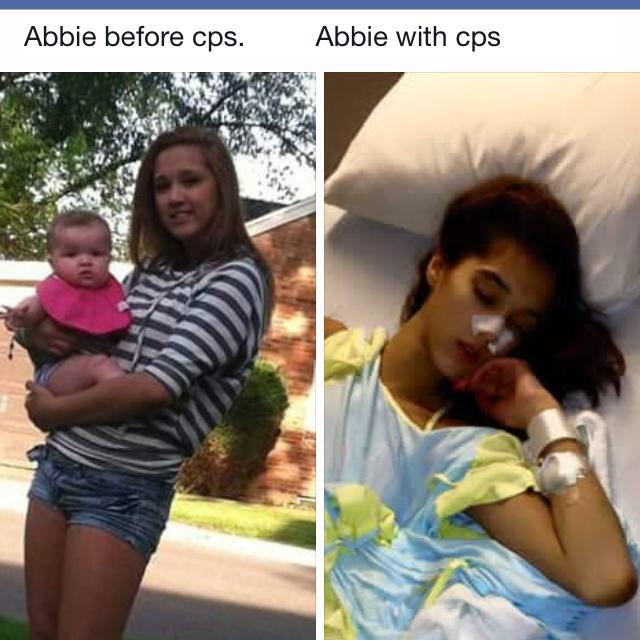 A Michigan social worker asked the mother of a 14 year old girl if she has life insurance on her daughter, Abbie Odonnell, after the 5′ 9″ teen went from 145 lbs to 92 lbs under CPS custody. Her twin sister Alexis is being housed in a maximum security juvenile detention facility, and her bunkmate has reportedly murdered 7 people. Their 17 year old sister Alyssa is being held in another lock-down facility. The girls' crime? The twins admitted to smoking pot on one occasion. Later the twins ran away from an abusive foster home. For the heinous crime of escaping that abuse, CPS is forcing the twins to serve a 12 month sentence in Wolverine Secure Treatment Center, and forbidding their older sister, who has done nothing wrong, to go home.
Laura Dalton doesn't think that Abbie will survive that long. Apparently, her social worker doesn't either, but is not doing anything to fix the situation.
Laura says that it has already been 17 months, and the girls have learned their lesson. They shouldn't have been smoking marijuana. They know that now. But is that infraction worth the state of Michigan endangering the very lives of these once healthy, thriving kids?