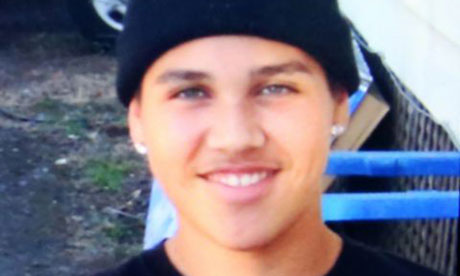 A 13-year-old
California
boy carrying a replica of an assault rifle to a friend's house was shot dead by a sheriff's deputy who believed the gun was real, authorities have said.
The incident took place in Santa Rosa, northern California, on Tuesday, a day after a 12-year-old boy killed a teacher at a Nevada middle school with a gun he then used to take his own life.
The Santa Rosa boy's father said his son, Andy Lopez Cruz, a middle schooler who played the saxophone and liked basketball and boxing, was shot while on his way to a friend's house with a pellet gun that had been left at the family home over the weekend.
"It's not right what they did to my son," said the father, Rodrigo Lopez, as he sat with friends and family on Wednesday outside Santa Rosa City Hall in a quiet protest.
LINK:
http://www.theguardian.com/world/2013/oct/24/california-police-kill-boy-rifle