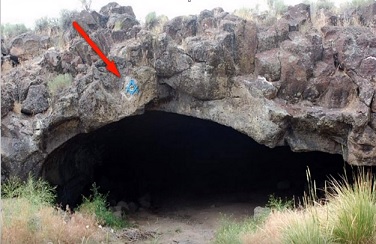 There has been something "off" about the situation in Burns, Oregon where armed men took over the Malheur Wildlife Refuge in protest of federal over-reach, since the very beginning. From the "actors" involved in the occupation, to the inexplicable way the
government
handled the situation, to the "live feeds" coming from the refuge, to the January 26, 2016 shooting of LaVoy Finicum, including the unprecedented rush on the part of the FBI to release the full footage of the Finicum shooting just two days after the event took place.
MALHEUR WILDLIFE REFUGE
The Malheur Wildlife Refuge is rich in history from ancient Native American legends regarding other caves in the area, such as the
Lovelock cave in Nevada
, to its creation as a Wildlife refuge by
Teddy Roosevelt, a Freemason
, to the cave attached at the back end of the refuge owned by the Masonic Lodge of Burns, known as
Robert Burns
Lodge No. 97.
READ MORE:http://allnewspipeline.com/Militia_False_Flag_Grand_Climax.php