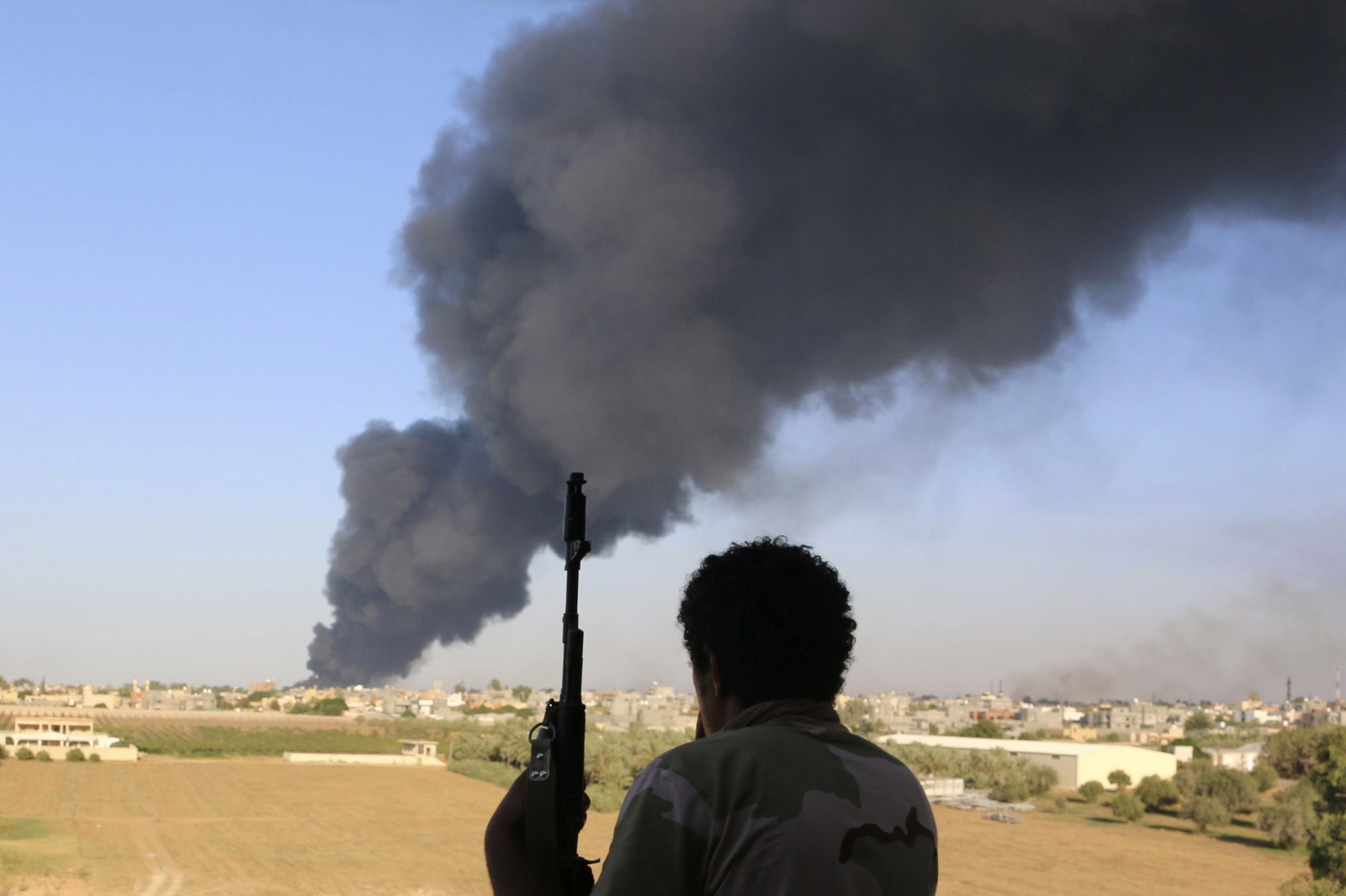 Former Libya's leader Colonel Muhammar Gaddafi was toppled and killed in 2011, during the Arab Spring Revolution, a wave of uprisings that culminated in the overthrow of dictators in some Middle Eastern countries.
Who was Gaddafi?

Libyan agents following orders from Gaddafi were found guilty in absentia for the 1988 bombing of Pan Am 103 over Lockerbie, where 270 people died.

Four years later, according to Gaddafi's former

ambassador

to the US Ali Aujali, the dictator ordered the shooting down of Libyan Arab Airlines 727 plane in 1992 in an effort to make it look like a US revenge attack for Lockerbie. It took the lives of 157 people.

Allegations that Gaddafi kidnapped scores of women and subjected them to systematic abuse emerged in 2013.

French journalist Annick Cojean published Gaddafi's Harem: The Story of a Young Woman, and the Abuses of Power in Libya, recounting the story of a schoolgirl kidnapped and raped by Gaddafi.
Since Gaddafi's death, the north-African nation has struggled to contain an insurgence that is pushing the country towards the brink of civil war.
What Do the Rebels Demand?
In July 2013, Libyan rebels, led by former militia leader Ibrahim Jathran, threatened to start selling oil independently, unless they were given a greater share of oil revenues along with autonomy from Tripoli.
The rebels subsequently seized three oil ports.
The tanker, which docked at Al-Sidra - also held by the rebels, loaded at least 234,000 barrels of crude. It was the first vessel to have loaded oil from a rebel-held terminal since the insurgents had challenged the dominance of the central government.
A few months before the incident, the Libyan navy had fired on a Maltese-flagged tanker that had allegedly tried to load oil from the protesters in the port.
Why They Killed Gaddafi "A Story You Must Read"
KILLING: Colonel Gaddafi, his land and oil – Who's next?
SICKENING MURDER ON VIDEO: