Several days ago, Minghui.org, an official site for Falun Gong meditation, released a story about a new dimension in the forced organ harvesting and transplantation programs in China. For the past 15 years, peaceful Falun Gong meditators have been persecuted in China. The persecution has included arrest, imprisonment, torture, forced labor and even live organ harvesting. Falun Gong is a traditional and advanced Chinese qigong self-cultivation that was first publicly introduced in China in 1992 and had up to 100 million people doing the practice when the Chinese Communist Party banned it in 1999. It had no central control and there were more practitioners than members of the communist party, so the party became jealous and banned it.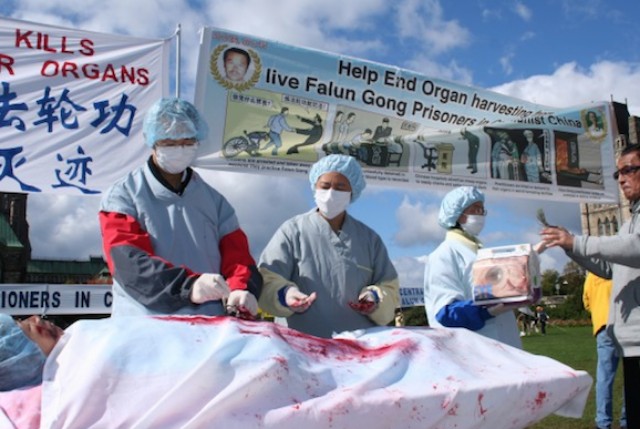 This vile policy of live organ harvesting has included not only Falun Gong practitioners, but also Christians, Uighurs and political opponents. This has been well documented by several people, including the former Canadian human rights minister David Kilgour. See the link
HERE
. The excuse of using condemned prisoner's organs isn't working any more — in one major city there were about 50 executions, but 1,000 transplant operations. The Chinese culturally don't believe in donating their organs, so where are they coming from?
READ MORE:
http://beforeitsnews.com/china/2014/07/shocking-development-in-china-home-blood-tests-for-forced-organ-harvesting-2449566.html