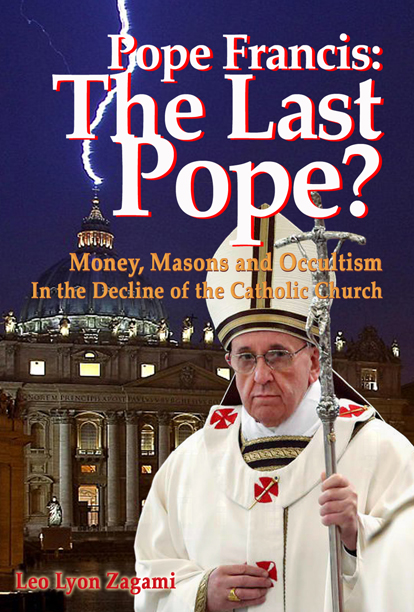 Leo Zagami says
a powerful gay network
in the Vatican engages in pedophilia and Satanism
and threatens to bring down the church.
Pope Benedict XVI resigned because of the power
of this gay underground.
"
The hypocrisy of the Catholic Church, infiltrated by greedy Freemasons, Zionists, Satanists,
Muslims in bed with the Vatican Gay Lobby, needs to end, or Pope Francis will be indeed,
the last Pope."
- See more at:
http://henrymakow.com/2015/04/leo-zagami-vatican.html#sthash.U3gWnupt.dpuf