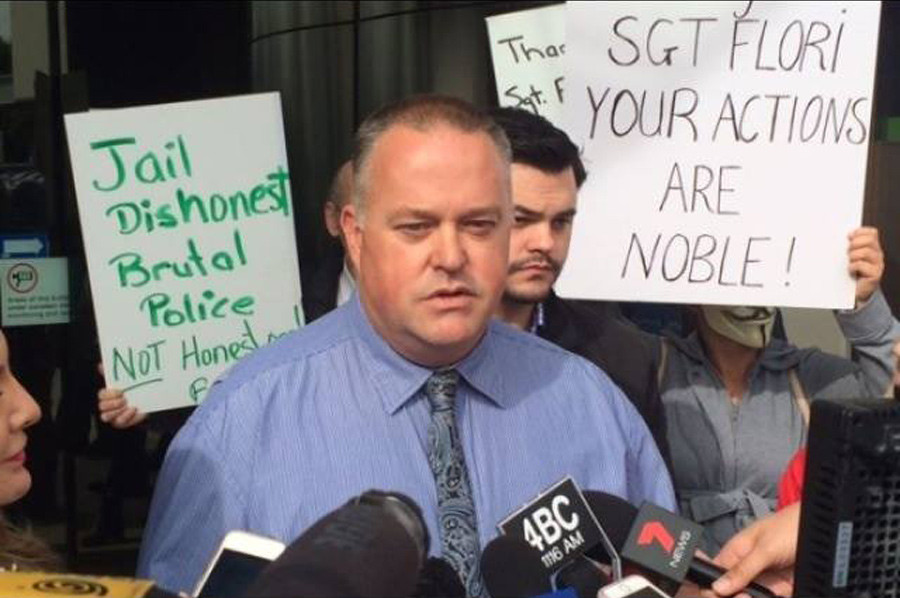 Queensland, AU
(RT)
— Gold Coast police officer Sergeant Rick Flori may spend up to seven years behind bars for leaking CCTV footage showing his fellow officers brutalizing a young chef, Noa Begic, while he was handcuffed in the Surfers Paradise Police Station basement.
Flori, who leaked the footage of the dramatic incident to the Brisbane Courier-Mail, was formally charged with misconduct in public office after being summoned to police headquarters in Brisbane last week, the newspaper reported. The footage taken in 2012 shows police officers slamming Begic's face into the concrete floor before the 21-year-old is shoved into the back of a van and brutally punched a number of times by one cop while another holds him.
The video then shows Begic's blood being routinely washed away by a senior-sergeant who would later quit the force before any adverse findings were made by internal investigators. The senior-constable who threw the punches was only given a suspended dismissal, according to the Courier-Mail. The other two officers involved were reportedly not disciplined at all.

Read more at http://thefreethoughtproject.com/cop-facing-7-years-prison-leaking-video-fellow-cops-brutally-beating-young-man/#d1tO4OqyGKqoIMWb.99