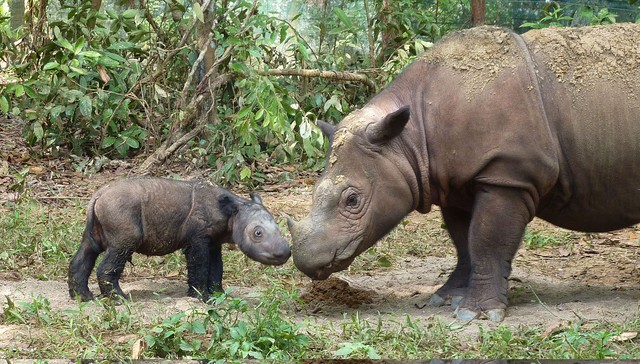 The precarious fate of one of the planet's most recognizable creatures has just become even more uncertain.
As years of extensive surveys have proven fruitless in finding any sign of Sumatran rhinoceros in the forests of Malaysia, officials made the sad declaration this week that
the iconic animal has likely gone extinct in the wild there
. All that's left of the critically endangered species, whose native range once extended across southeast Asia, are less than 100 individuals scattered in isolated groups across Indonesia.
READ MORE:
https://www.thedodo.com/rhinos-extinct-in-malaysia-1306470688.html