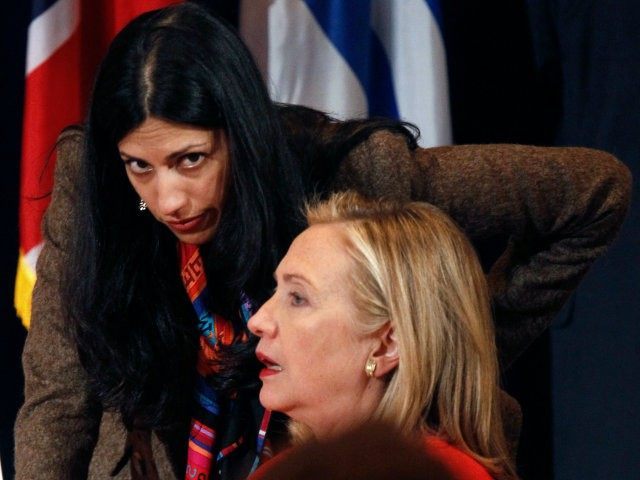 Ronald Kessler, writing for The Daily Mail, testifies that Hillary Clinton and her long-time aide Huma Abedin were detested by members of the Secret Service because the two women arrogantly treated the Secret Service agents like dirt.
Kessler, the author of
The Secrets of the FBI
and
The First Family Detail: Secret Service Agents Reveal the Hidden Lives of the Presidents
, dismisses claims by members of the media that the current FBI investigation of Clinton is restricted to a "security investigation." He attests that the investigation of Clinton means that she violated criminal laws, as the FBI will not launch an investigation unless laws have been violated. Kessler points out that Clinton's protestations that the material under investigation was not marked classified is immaterial, writing, "The pertinent laws make no distinction between classified material that is marked as such or not. If material is classified and is handled improperly, that is a violation of criminal laws."
The FBI investigation has been galvanized further by recent revelations involving emails sent by
Abedin
and Clinton aide
Cheryl Mills,
as well as the fact that State Department BlackBerry devices belonging to Abedin and Mills have likely been
liquidated
or sold.
READ MORE:
http://www.breitbart.com/big-government/2015/08/20/report-hillary-clinton-huma-abedin-abuse-secret-service-agents/