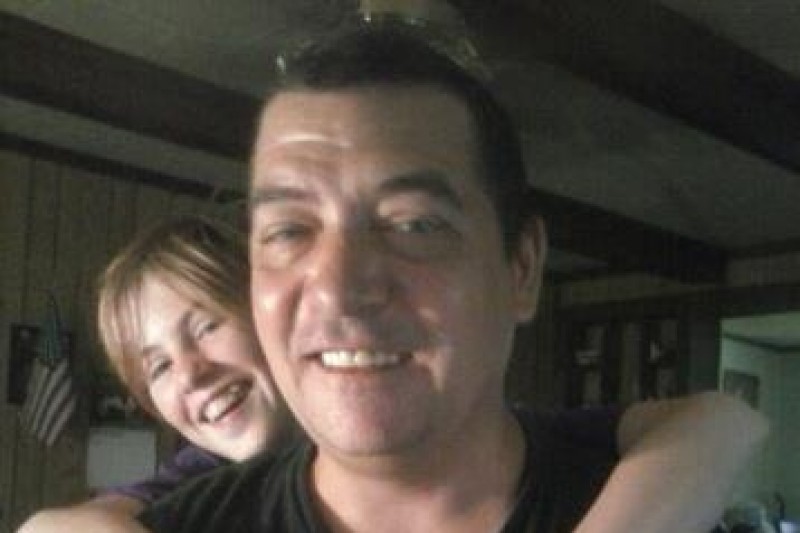 We, as a society, took 18 years from this man's life and as a society, we need to help him make the rest of his life a bit better.
READ MORE ON THIS GOFUNDME PAGE:
http://www.gofundme.com/662z243k
In almost 24 hours, this GoFundMe page has received zero donations.This man has had his life destroyed by our legal system and he needs our help. I hope that our readers can come together to help improve his current situation by donating what they can to this worthy cause.
Sadly, if he were an animal, the goal would have been met in hours.It seems that as a society we are immune to the suffering of other humans. Please help Jamie if you are able.God Bless -TPL
A killing in Kalkaska: Is convicted man a killer? Or a liar who made up confession?
DNA evidence frees northern Michigan man in prison for 15 years
UPDATE 8-31-2015
Still nobody has donated. Very sad....I would donate if I had paypal or a debit card, but I don't. But at least I can put the details of this poor man's plight out there in hopes that someone can help him.
I was appalled at the amount of money this woman Natalie raised when her bakery was burned during the riots in Ferguson. She raised hundreds of thousands of dollars in a few hours after putting her story out there. Wasn't she insured?
Why is it that we feel guilty for being white and pay up, yet we have a cold heart towards someone who has had his life robbed from him by the corrupt legal system here in Northern Michigan?
A killing in Kalkaska: Is convicted man a killer? Or a liar who made up confession?
DNA evidence frees northern Michigan man in prison for 15 years
Natalie's Cakes and More Fund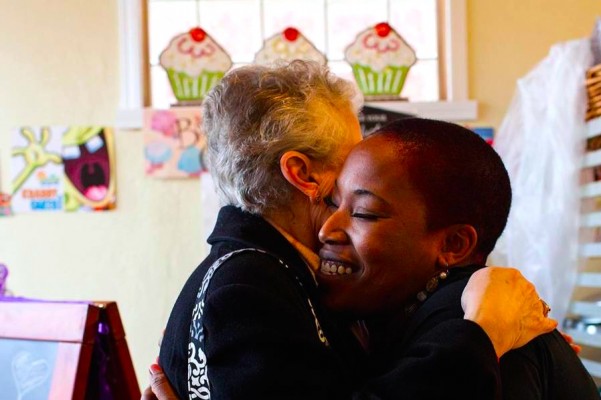 $

271,227

of

$20k
Raised by 8,320 people in 9 months
The Case That Haunts Kalkaska
Evidence points to Jason Ryan as Geraldine Montgomery's killer, but the wrongful conviction of another man casts a long shadow as Ryan's second trial approaches.
No DNA, fingerprints or other physical evidence tied first suspect Jamie Lee Peterson to the murder of Geraldine Montgomery, yet he was convicted and spent 17 years in prison.
A conclusive DNA match seemed set to make the second suspect's conviction a slam dunk, but the December trial of Jason Anthony Ryan ended with a hung jury.
Ryan is scheduled to be re-tried in June.
With Peterson free and his conviction vacated, residents are hoping for resolution to a case that's haunted the village of Kalkaska for two decades.
ARTICLE HERE:
http://www.northernexpress.com/michigan/article-6860-the-case-that-haunts-kalkaska.html
Jamie Peterson was left to rot in prison, even though DNA could have cleared him.
The late prosecutor Brian Donnelley refused to open a new investigation.
EXCERPT FROM THE DETROIT FREE PRESS
"Over the years, Brian Donnelly, the lead county prosecutor who personally handled the Peterson case, maintained the conviction was just and upheld on appeal.
Donnelly was still in office when he went cross-country skiing in 2012 and died at age 61 of cardiac arrest. After his death, efforts to generate a new trial for Peterson began to gain steam."
Donnelley was an evil man who only cared about making a name for himself. Here is another example of him needlessly destroying the life of another local man.
Archie Kiel found guilty
Pot Farmer Archie Kiel Found Guilty
By Anne Stanton
Archie Kiel—whose story and photos in Northern Express triggered a
raid by the Traverse Narcotics Team nearly a year ago—was found guilty
in a jury trial for the manufacture of less than 20 marijuana plants.
The normal prison term for the charge is four years, but the maximum
is double that for Kiel since he was convicted once of a drug-related
misdemeanor. It could have been worse. He was originally charged with
more than 20 plants, which carries a maximum of 14 years.
Kiel remained upbeat in a phone interview from his Rapid City home.
"I don't do negative, you know that. It's all good," he said. "You've
gotta have blind faith and stay positive. Today is the first day of
the rest of your life, so take it forward. It took me years of
self-training and meditation, and it works."
Kiel is hopeful an appeal will be successful. Otherwise his way of
life, with friends flowing into his home decorated with smiley faces,
donating ingredients for marijuana cookies and helping him process
cannabis oil for cancer patients, will come to an abrupt end.
Kiel's attorney, Ross Hickman, plans to file a motion for a new trial
this week based on information shared by an 86-year-old man who sat on
the jury and was excused from deliberating on the case (13 jurors
heard the case; only 12 are needed to deliberate). He told marijuana
advocate Reverend Steve Thompson and others in the courtroom that the
jurors were talking among themselves prior to deliberation—a violation
of court rules.
"He came over and sat down and talked to us just before the jury went
into deliberation. He said the jurors had discussed the case amongst
themselves almost immediately and what they were discussing was that
nobody knew the law and they wanted a copy of the law. How are they
going to make the decision if they don't even know what the law says?
That's just wrong," said Thompson, president of Michigan NORML and the
Benzie County NORML chapter.
(in random order)
Here in Antrim we have a similar problem, with our probate judge being a former prosecutor in Otsego county, who framed four guys for murder and had former Attorney General Mike Cox help cover up for his scuzzy behavior. This judge went on to destroy my family.
Please find it in your heart to donate what you can to this man. He is only trying to raise $2,000. Why don't we care about our fellow man?
God Bless.