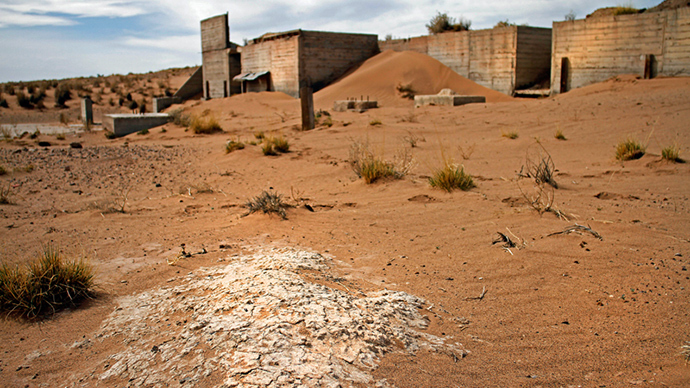 As part of a cleanup settlement, the US will pay out more than $13 million to start dealing with hundreds of abandoned uranium mines on Navajo Nation territory. Navajo officials tell RT it is just the first step on a long road ahead.
The money will be put into an "environmental response trust" managed by the Navajo Nation with the support of the US Environmental Protection Agency (EPA),
according
to the US Department of Justice (DOJ).
"It will provide us with funding to do a very specific task under the cleanup process that's authorized by the federal superfund law,"
Stephen Etsitty, executive director of the Navajo Nation's EPA, told RT's Ben Swann.
READ MORE:
http://www.rt.com/usa/257061-navajo-uranium-fallout-epa/